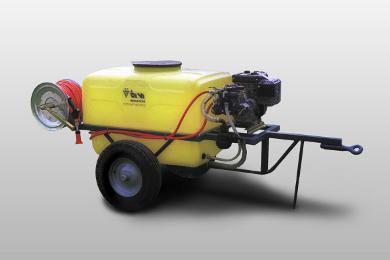 ART. 54 CARRELLO LT. 300 MODELLO TICINO

Telaio in metallo verniciato con polveri epossidiche
Serbatoio in polietilene, capacità 300 litri.
Due ruote pneumatiche.
A traino oppure senza ruote per pick-up
Filtro di aspirazione per lo svuotamento totale del serbatoio
Può essere montato con motopompe ed elettropompe a catalogo
A richiesta viene fornito con: lancia a mitra o pistola e/o tubo gomma e/o uno o due avvolgitubo professionale, barre per irrorazione o diserbo.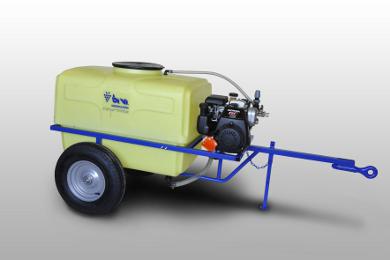 ART. 54 300 LITRE SPRAYER MODEL TICINO

Metal frame painted with epoxy powders
300 litre polyethylene tank
Two-pneumatic-wheel tow or without wheels to be fitted on pick-up
Suction filter which allows total discharge of liquids
Fitted with motor pump or electric pump, according to specifics requirements
Optional accessories: hi-pressure spray lance, rubber hose, one or two professional hose reels, weeding or spraying booms.

ART. 54 CHARIOT 300 L MODELE TICINO

Chassis métallique peint avec poudres époxydes
Réservoir en polyéthylène, capacité 300 litres
Deux pneus, chariot tracté ou sans roues pour pick-up
Filtre d'aspiration qui permettre de vider complètement le réservoir
Monté avec motopompe ou électropompe sur demande
Accessoires en option: lance professionelle, tuyau en caoutchouc, un ou deux enrouleurs professionnel, rampes pour désherbage ou de pulvérisation.